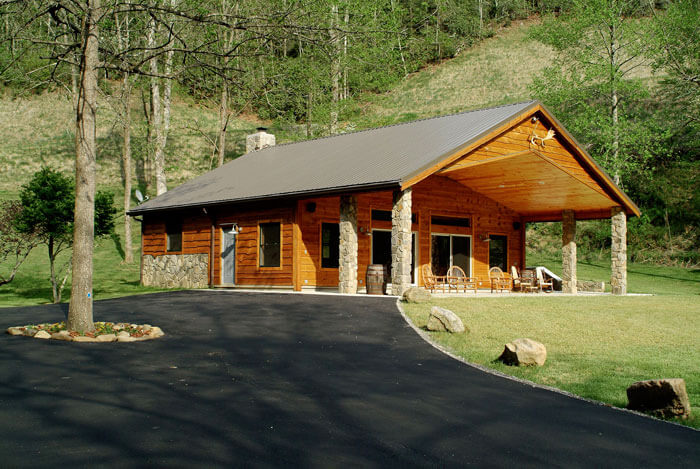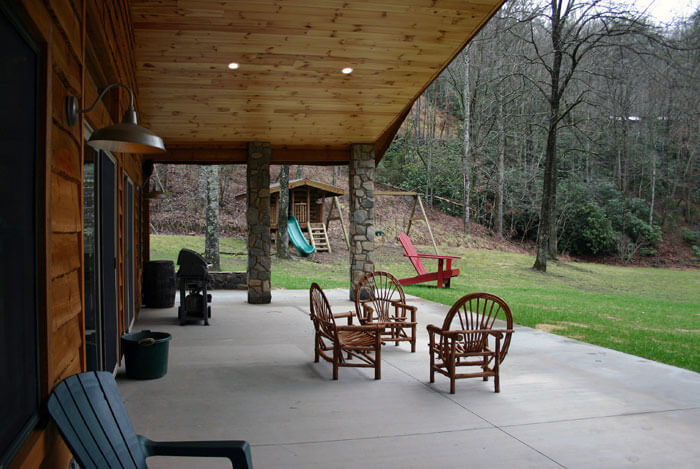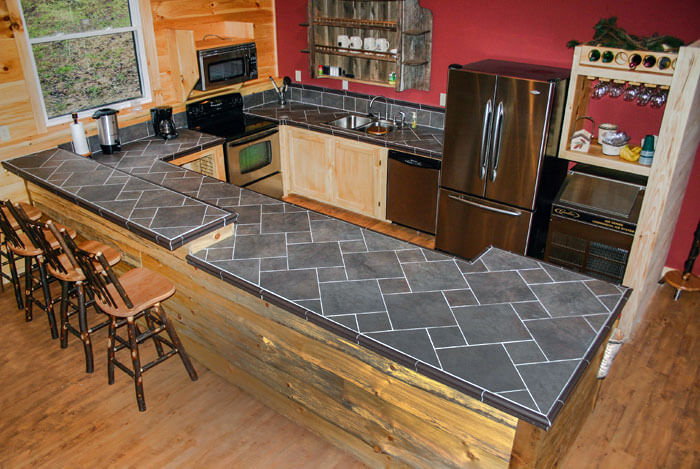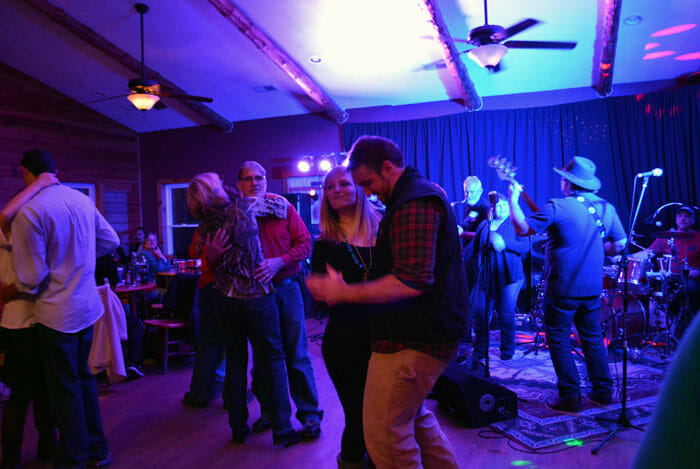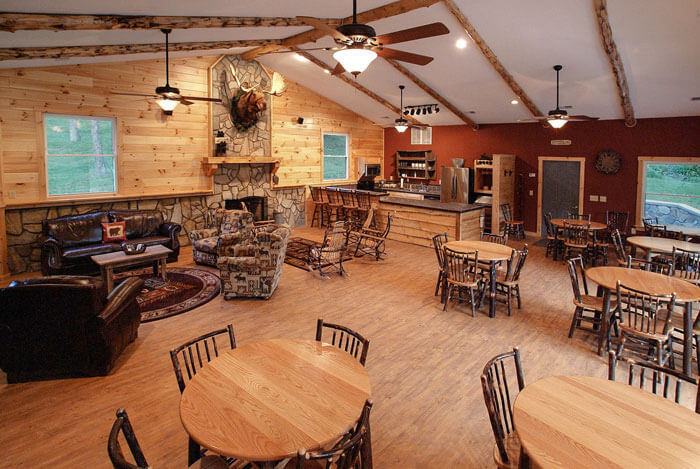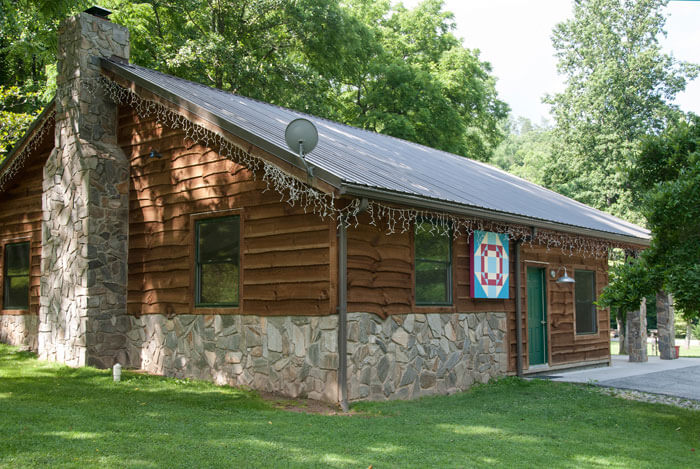 Harmony Hall
You'll know that you've come across something unique the first time you visit Harmony Hall. A rustic 'lodge-style' hall that opens to a covered pavilion and mountain meadow below. The large wood burning fireplace serves as home to the "family moose." Cozy up in front of the big screen on a couch or chair.
Plenty of Room
There's a lot of options with tabletop seating for 40-50 indoors and room for many more outdoors on the covered pavilion porch. The large open kitchen has plenty of room for preparing and serving. The wide serving counters work well for catering in, preparing it yourself, or maybe a little of both. Restrooms, a fire pit, small playground, and outdoor grill complete the facility.
The laid-back atmosphere makes Harmony Hall a good fit for events of all types. A memorable setting for weddings, reunions or just about any reason for a special party. Plan ahead for business events and seminars. Our cabins and grounds make it easy to get a little work done and then go out and play!
Corporate Events
Corporate groups that have used our cabins and grounds to host events include: Owens Corning, Dial Soap, Well Springs Fitness, Pfizer Pharmaceuticals, Rounder Records, Regency Hyatt, United Community Banks and many others.
Live Music
Music is a big part of our lives here at Lands Creek, and the Lands Creek Recording Studio sits down the creek a bit. Some things just go best with live music; feel free to talk with us about it. These mountains are full of great musicians playing everything from roots bluegrass to good old rock 'n' roll.
Business Meetings
For smaller executive retreats, our Group Lodge offers privacy and plenty of space for breakout meetings.
Event Resources
If you are planning a wedding or other event, please make use of our reliable local resources.