Harmony Hall
You will know that you've come across something unique the first time you visit Harmony Hall. A rustic lodge style hall that opens to a covered pavilion and mountain meadow below with a large outdoor fire pit perfect for bonfires and roasting marshmallows under the stars. The large wood burning fireplace serves as home to the family moose. Get cozy inside for any occasion or step outside to take in the mountain air underneath the covered pavilion. There's plenty of room for outdoor grilling and chilling!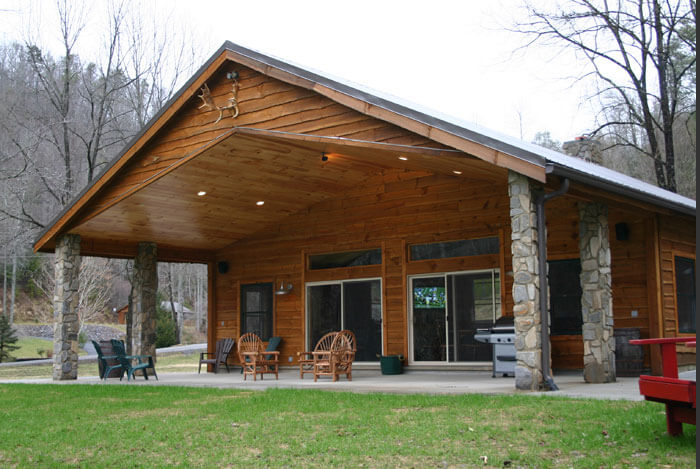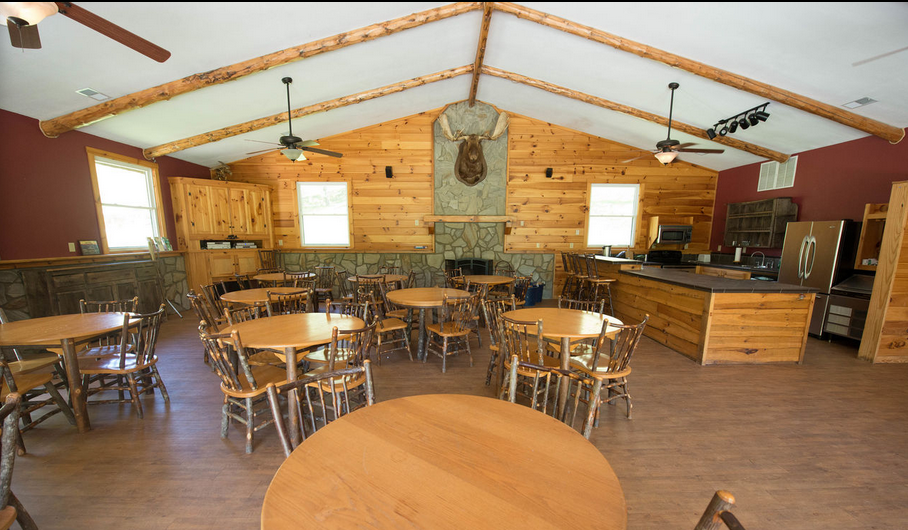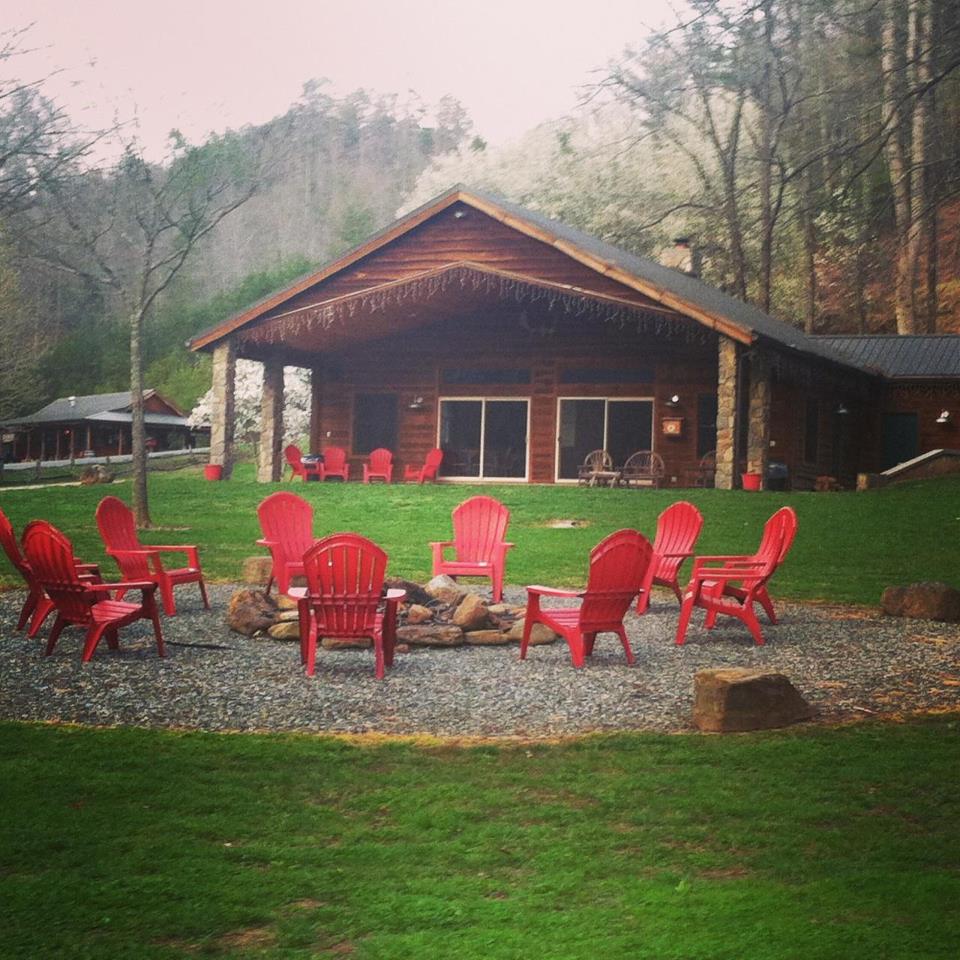 ---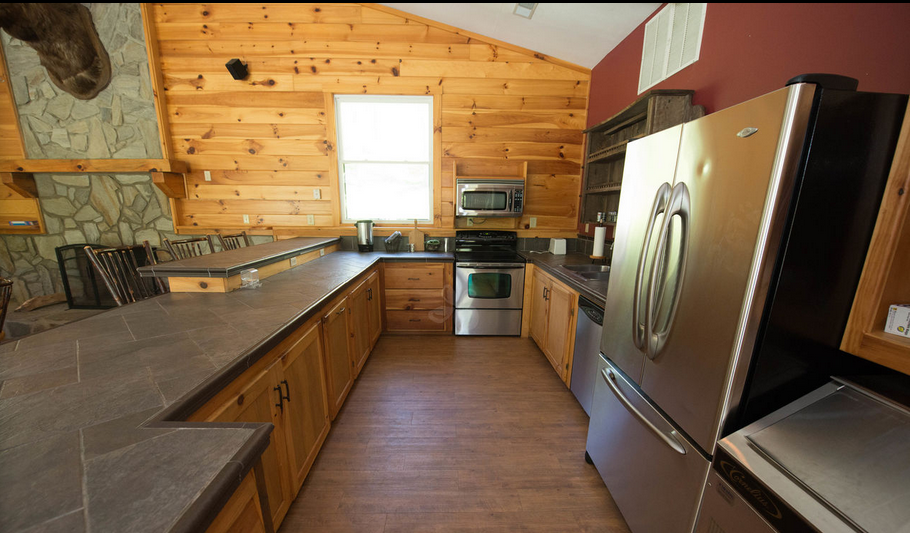 Plenty of Room
There's a lot of options with tabletop seating for 40-50 indoors and room for many more outdoors on the covered pavilion porch. The large open kitchen has plenty of room for preparing and serving. The wide serving counters work well for catering in, preparing it yourself, or maybe a little of both. Restrooms, a fire pit, small playground, and outdoor grill complete the facility.
The laid-back atmosphere makes Harmony Hall a good fit for events of all types. A memorable setting for weddings, rehearsal dinners, reunions, or just about any reason for a special party. We've hosted everything from birthday parties & baby showers to silent auctions, motorcycle clubs, & countless family gatherings! Plan ahead for business events and seminars within corporate retreats. Our cabins and grounds make it easy to get a little work done and then go out and play!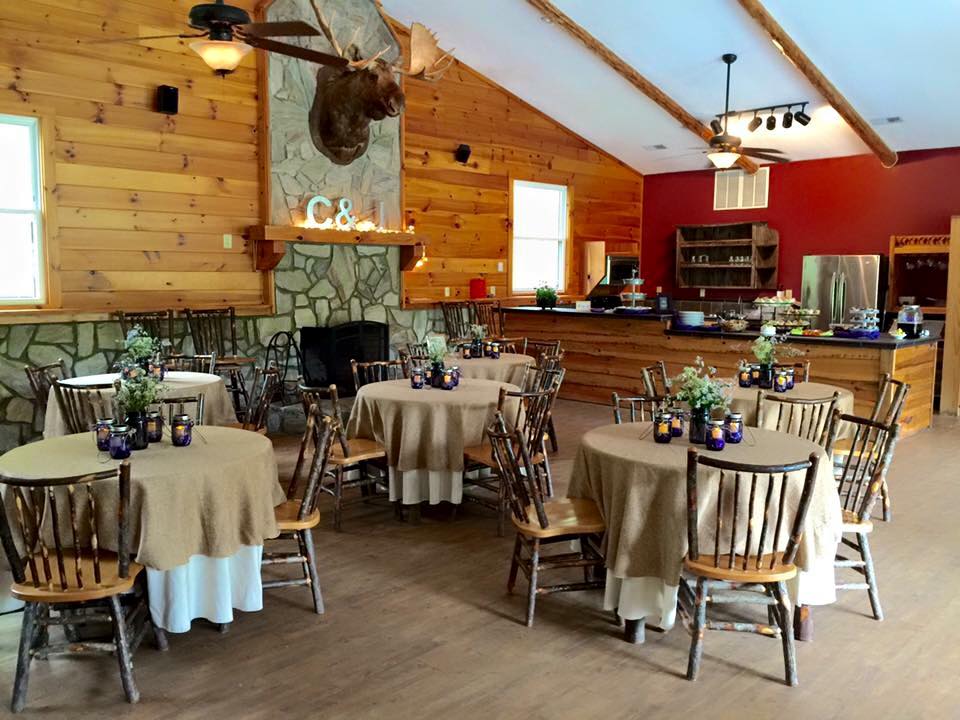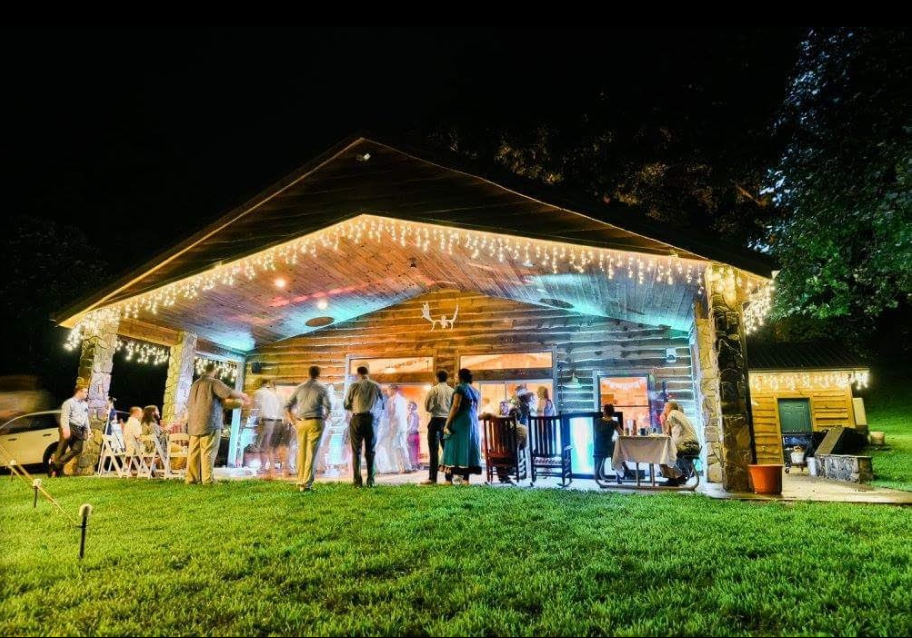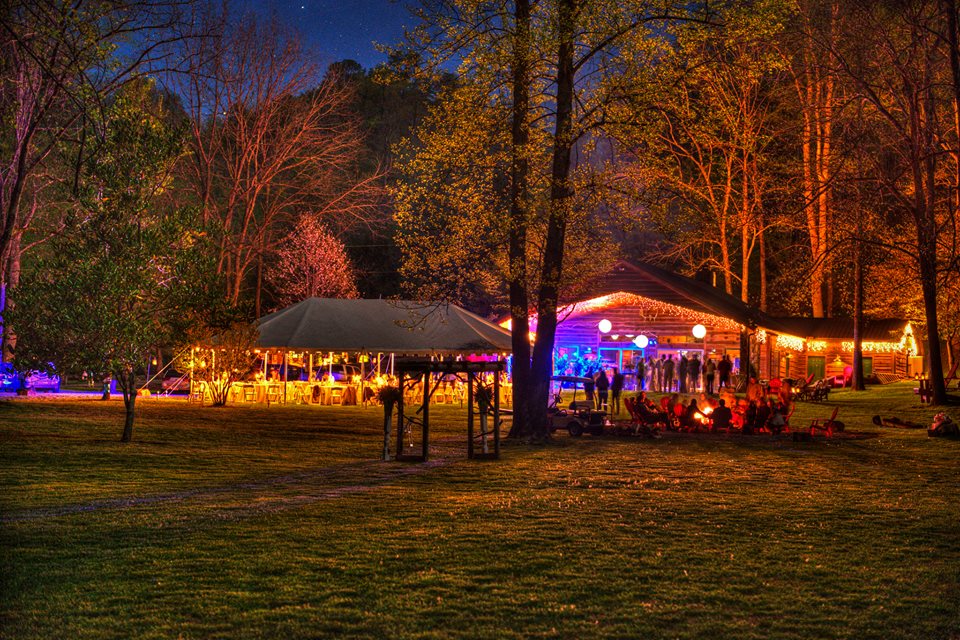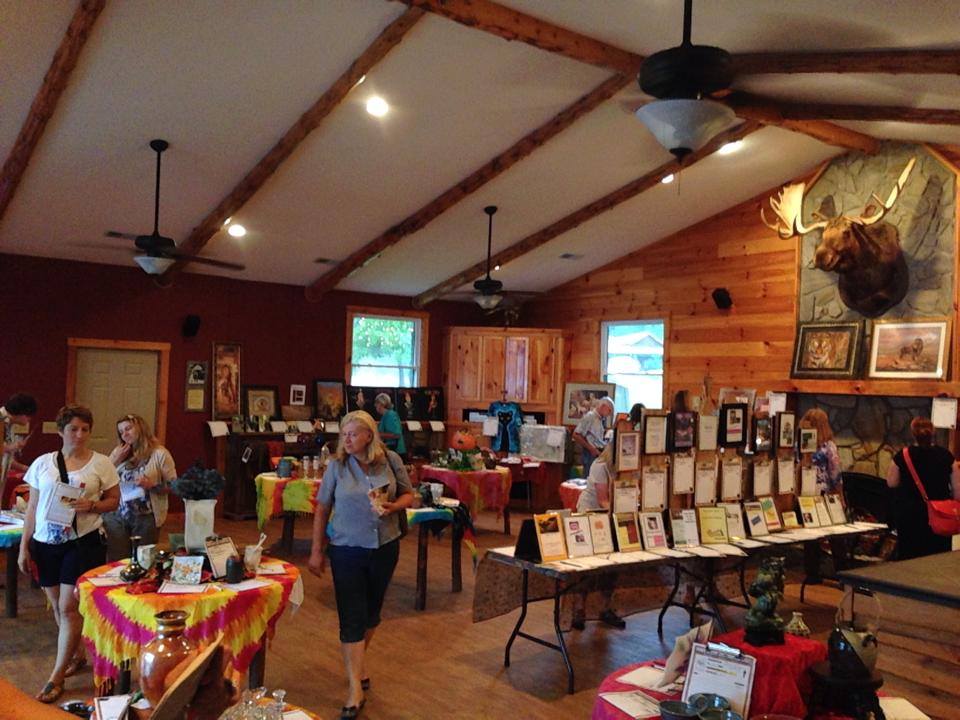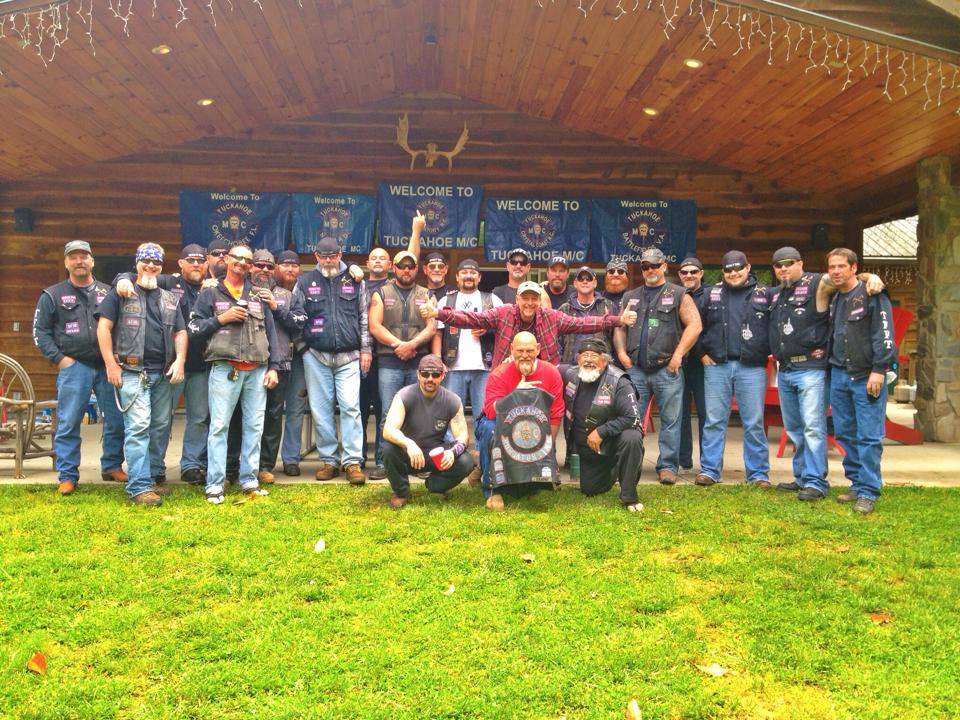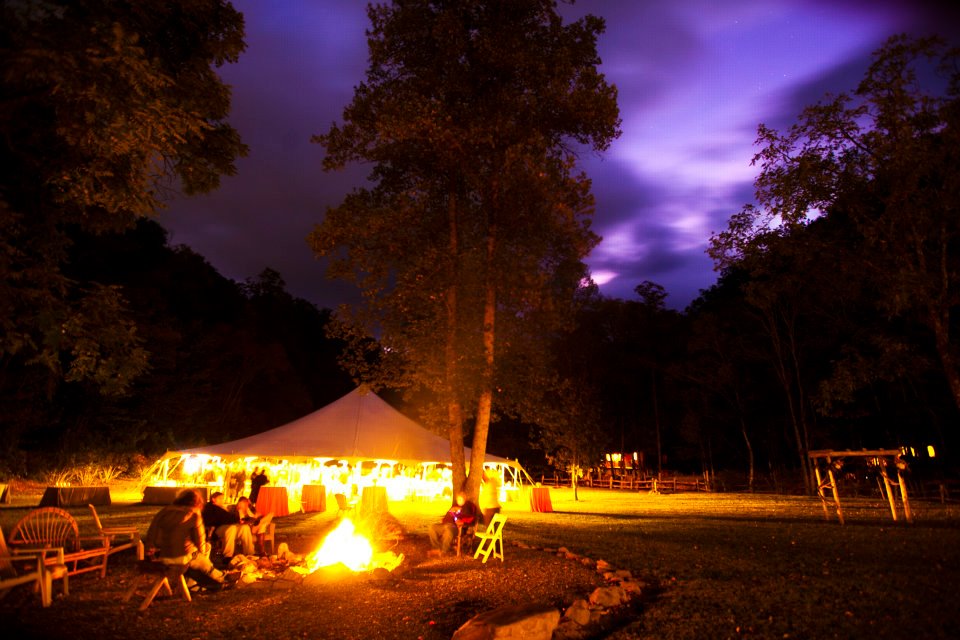 Call us toll free 888-346-9793 to find out how you can reserve Harmony Hall for your special occasion! Please note reservations for Harmony Hall cannot be made online.
Book Your Event!
For availability and reservations, click or tap below or call toll free 888-346-9793