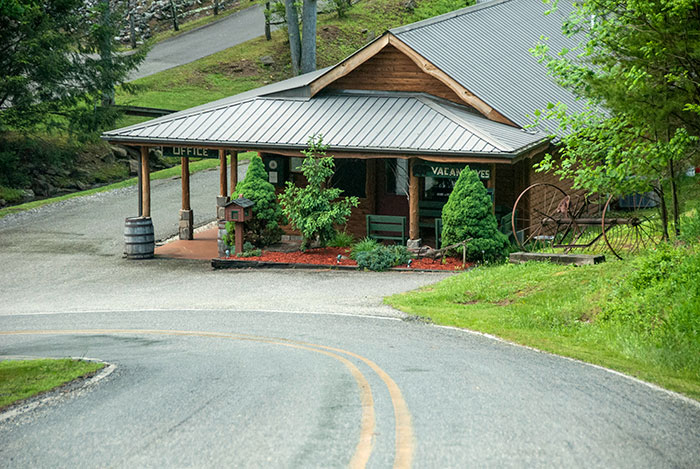 The Office (check-in)
Upon entering our grounds, follow the main road down to our creekside check-in office. For times when nobody is in the office, there is a "check-in" phone on the front porch that will allow you to locate one of us easily since we live onsite.
---
Map
By the efforts of many we have grown a great deal in our time. Our grounds are now at 100 acres and the home to 19 wonderful cabins and The Lands Creek Lodge. At the center of it and down by the creek is Harmony Hall.